Computer & Electronic Recycling Week 2021
Cleaning Up Wellington's eWaste!
eWeek Has now Ended
Get in before it ends
Ends Friday 18th June
3 Wellington Dropoff Locations:
Lower Hutt, Upper Hutt & Masterton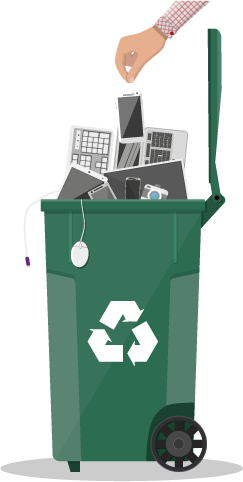 What is ?
eWeek is a electronic & computer (or ewaste) week organized in collaboration with ITRecycla Wellington to encourage the recycling of computers & electronics held over a week between 12th & 18th of June in Wellington.
Recycling electronic & computer waste (ewaste) enables the recovery and reuse of recycled materials and ensures harmfull toxic waste is not buried in our landfills - so it's safe for our environment.
eWeek promotes sustainable and responsible ewaste collection and computer recycling in Wellington. To move towards a permanent solution, we aim to raise public awareness of the issue, advocate for product stewardship, promote recycling best-practice and organise collection events such as eWeek.
Would you like to be a part of history?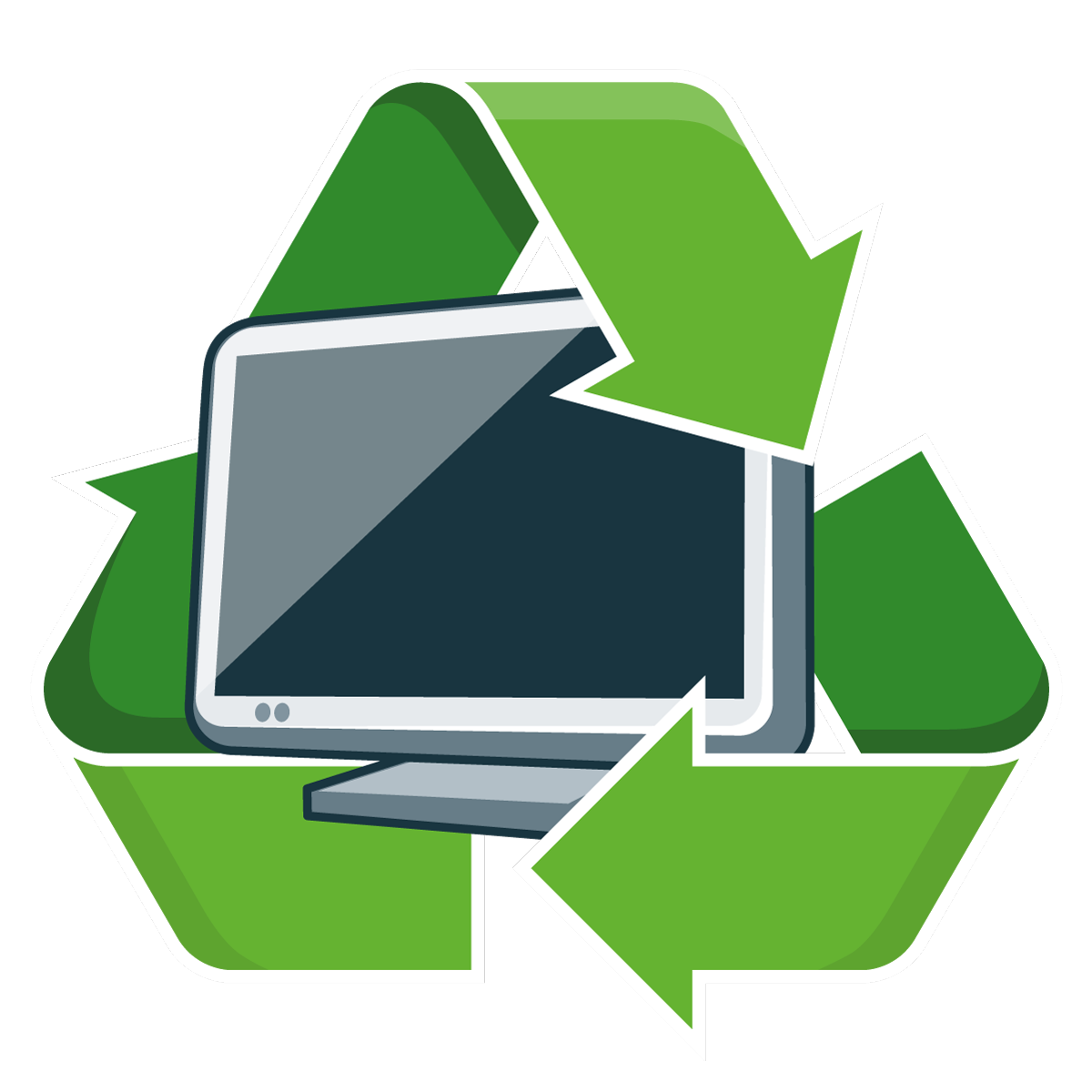 Dropoff Locations
ITRecycla Building, Units 1-3, 101 Gracefield Road Seaview, Wellington
View on Google Maps
Hours: Saturday 12th June to Friday 18th June
9.00am – 3pm
Menzshed Upperhutt, 1 Brown Street, Upper Hutt
View on Google Maps
Hours: Monday 14th June to Friday 18th June
9.00am – 12pm
South Wairarapa Computer Services, 2 Hastwell Street, Greytown Masterton
View on Google Maps
Hours: Monday 14th June to Friday 18th June
9.00am – 3pm
What we accept in
We accept most computer & electronic items for Free recycling see a full list below
Computers, Servers, Screens
Including Gaming Consoles, Keyboards, mice, chargers, LCD & CRT Monitors
Laptops, Tablets
Including Laptop Batteries, Chargers
Cell Phones, Routers
Including Network switches, Phone Chargers
Printers, Photocopiers, Toner Cartridges
Batteries
Including Laptop Batteries, UPS & UPS Batteries
Digital Cameras
Including Camera Lens, Camera Batteries
Processing Fees
Most items above are accepted for Free, we do however have a small processing fee for items with harmfull materials. To celebrate eWeek we are offering a discount to our standard processing fees see below
Items Accepted for Free Include
Computers, Laptops, Tablets, Cell phones, UPS & UPS Batteries, Network switches, Servers, Gaming Consoles, IT accessories (cables, keyboards, charges etc)
Other Item Processing Fees
For eWeek only we are offering the following processing charges:
LCD Computer Screens – $5.00. Printer/Scanners/Fax – Small $5.00, Large $15. CRT Monitors – $15.00. Toner/Laser Cartridges – $1.50/kg. Batteries (sorted by chemistry) – $2.50/kg. Batteries Unsorted – $5.00. LCD/CRT TVs – Small $10.00, Medium $20, Large $35. Photocopiers – Small $20.00, Medium $25.00, Large $50.00. Home Electronics, Stereos, DVD/VHS Players – $10.00. Telephones – $2.00. Miscellaneous Items – $1.00/kg.
Data Destruction
If you are concerned about your Data on your storage devices falling into the wrong hands, we offer Secure Data Destruction for $15.00 per Computer Hard Drive or $10 per Mobile.
has Finished
See Locations for specific Dropoff Days & Hours
Ends Friday 18th of June so get in quick
brought to you by
ITRecycla
eWeek is brought to you by ITRecycla a leader in the area of computer/electronic recycling & certified secure NZISM data destruction.
ITRecycla customers include some of the largest names from banking and finance, government departments, IT, transport, legal and many others.
For more info check us out at: www.itrecycla.co.nz

Billy Graham Youth Foundation
eWeek & ITRecycla are proud supporters of the Billy Graham Youth Foundation
The Billy Graham Youth Foundation (BGYF) was established in 2015 and gives advice and support to New Zealand youth in enrolling in programmes for educational, social & physical development.
For more info on the Billy Graeme Youth Foundation & how to donate visit www.bgyf.org.nz